Today morning we have a relaxing time and after lunch a small celebration with a cake – Aino-Mari is 10 years old and small Joel has a name day.
13:45 – Starting the trip – first to the outdoor clothes shop in Alta and then we have a plan to make hiking trip to tundra.
15:30 – 17:00 – Around 3km hike to lake Gampvannet. It is really beatiful northern nature around the lake, nice sunny weather. We are grilling some sausages and pancakes at the fire pit.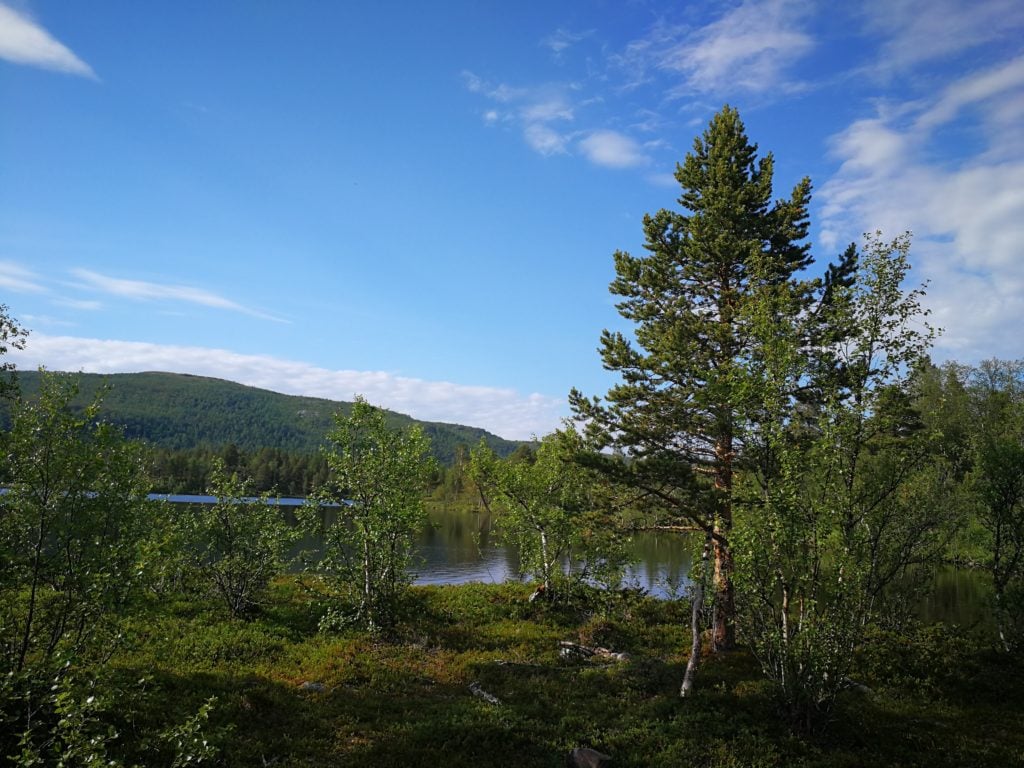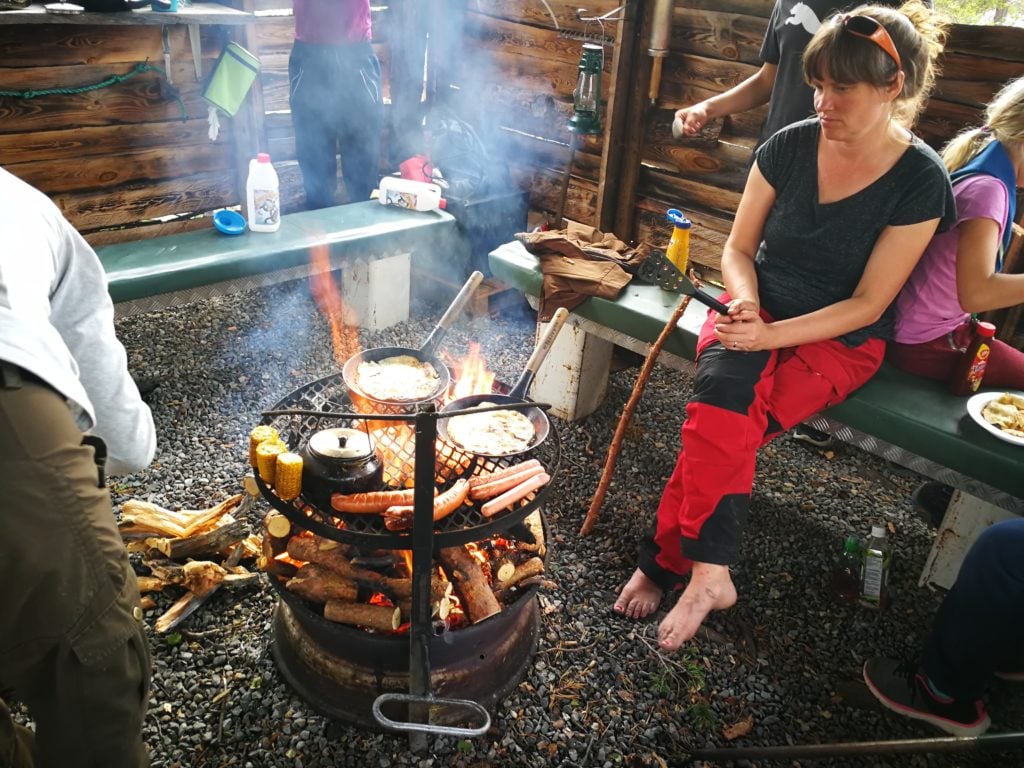 19:45 – 20:45 – 3km trip back to bus. Along the path we are admiring big old pine trees.