Today is a "free" day – we don't have any group activities. Bit rainy morning but afternoon's forecast looks promising.
In the afternoon we go for a little hike around the beatiful river Altaelva.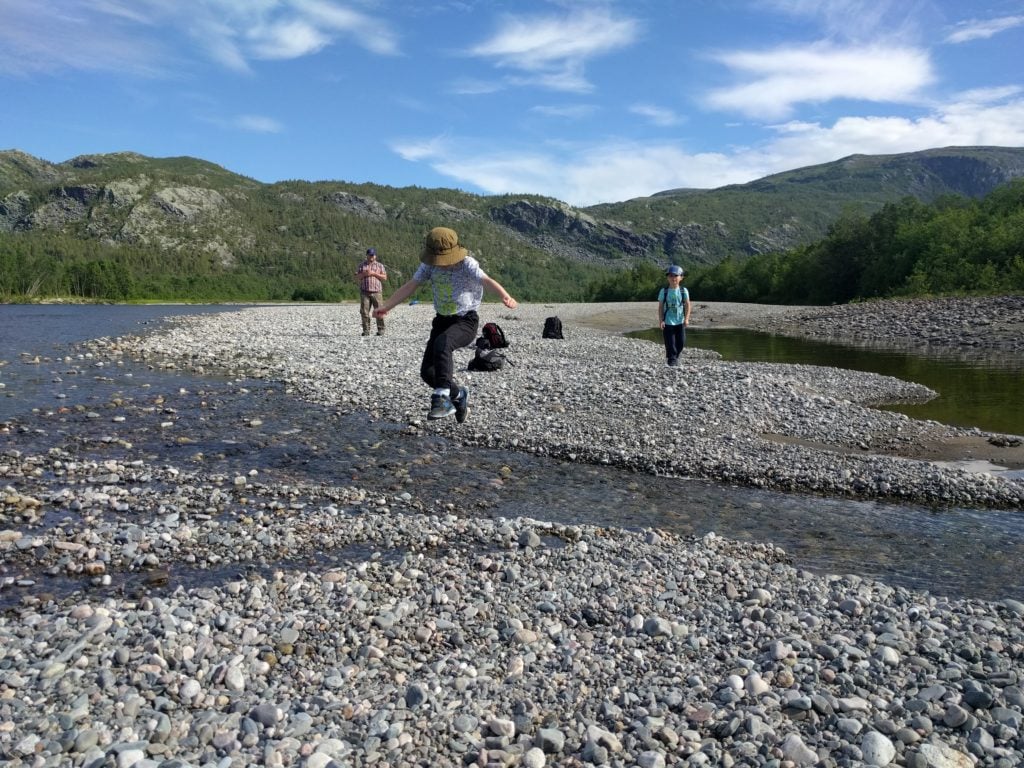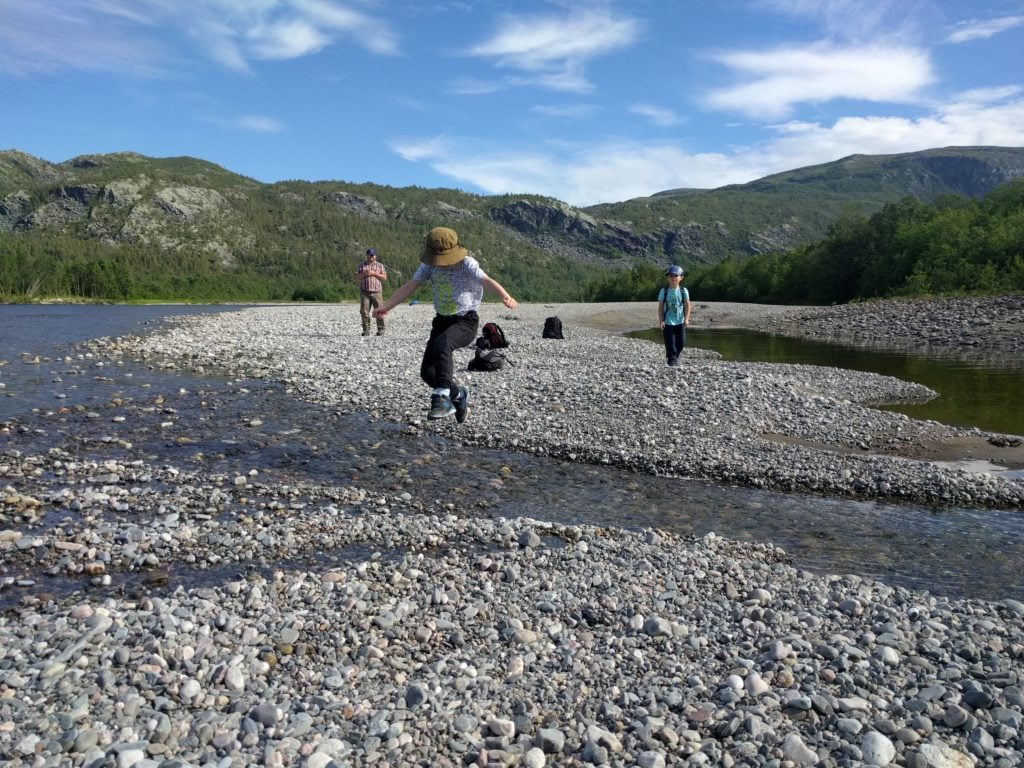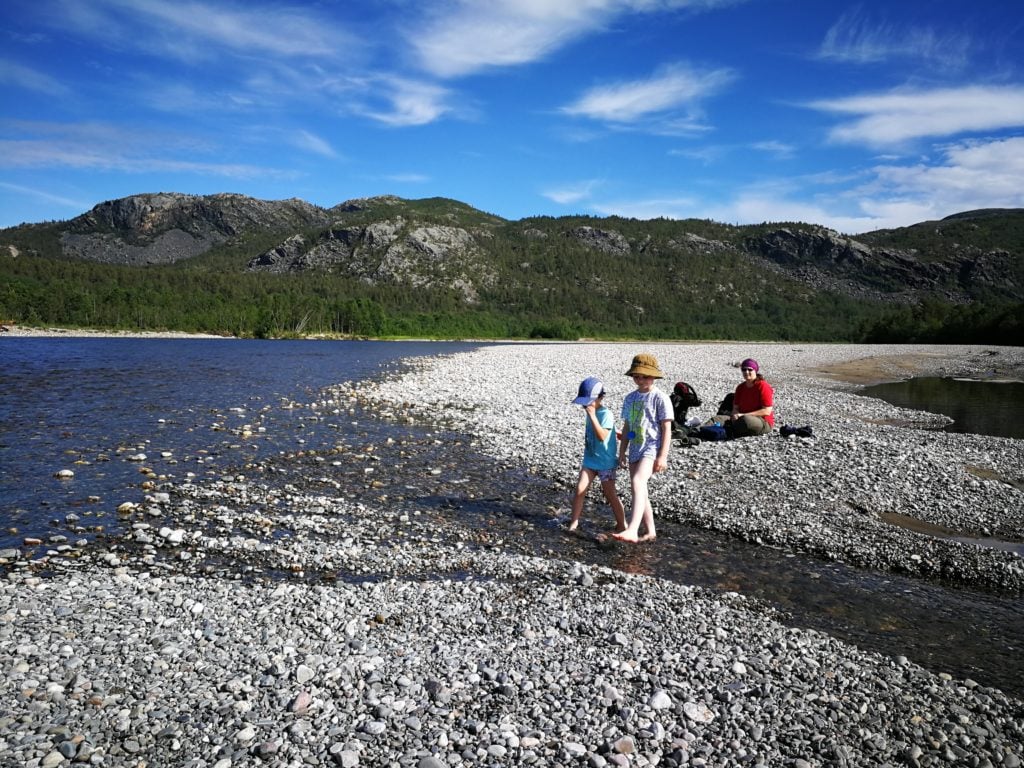 For dinner we had a very good hot-dogs. In the evening boys had a good ride on bicycles.