8:30 – After packing up and a bit morning excercises we are leaving Muonio. Weather looks good, clear sky and 19°C.
9:30 – 10:00 – Refreshments at Sannan Putiikki. We had very good doughnuts and time to check souveniers.
12:15 – Arriving to Kilpisjärvi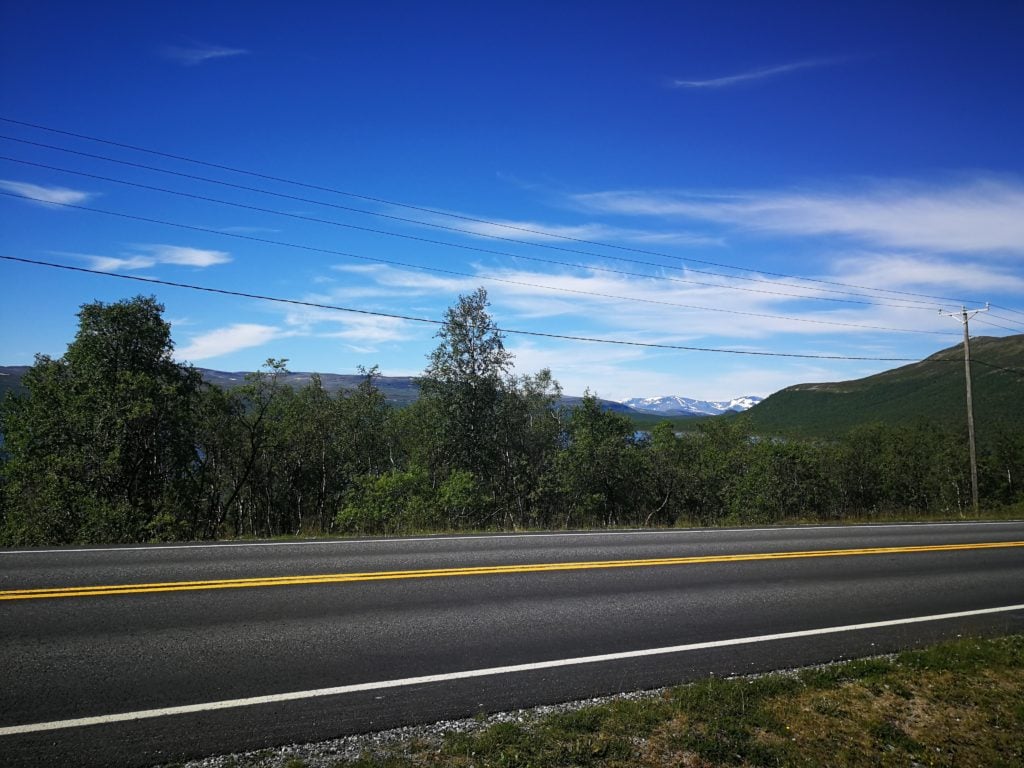 13:20 – Starting a hike in Malla Strict Nature Reserve.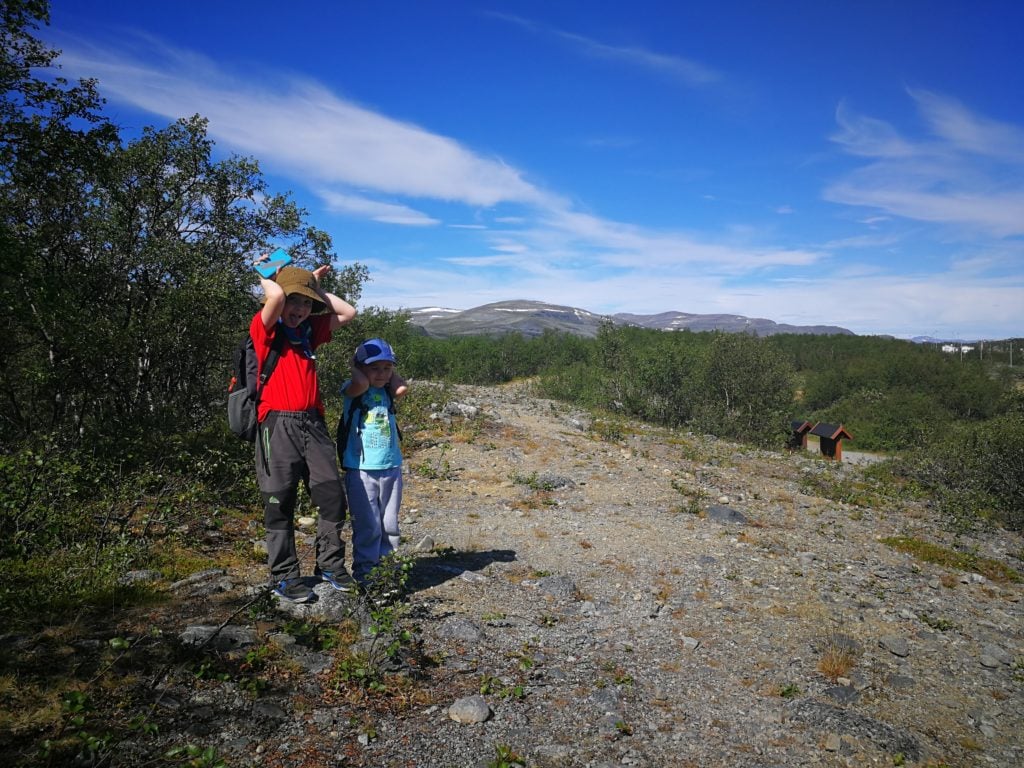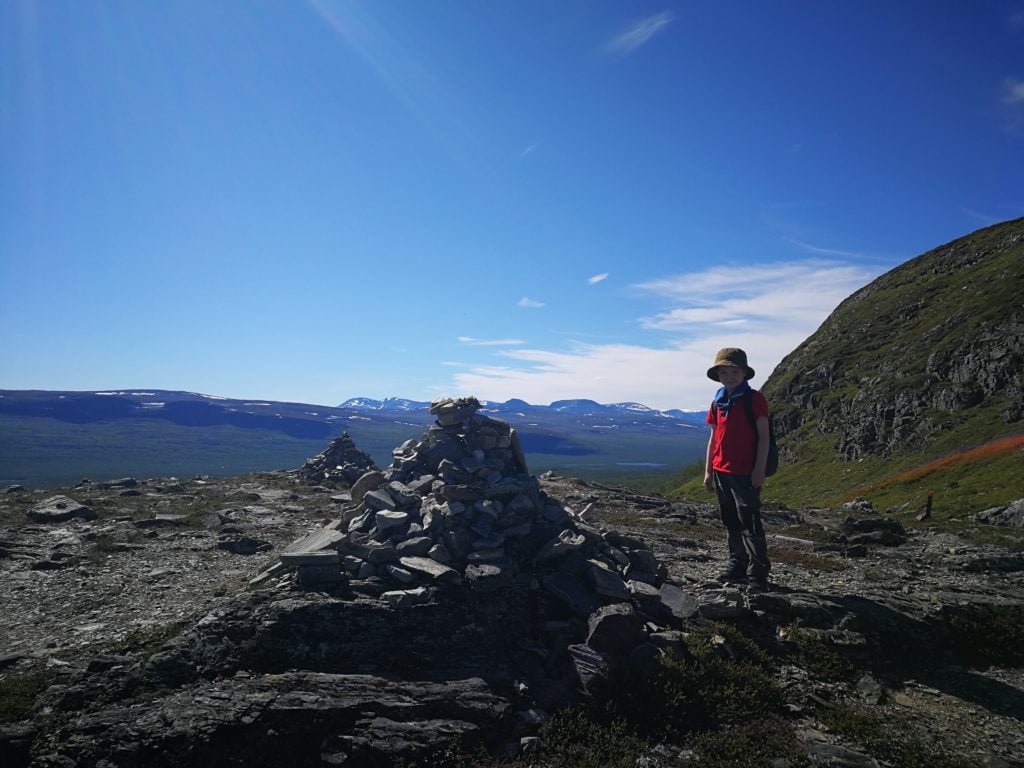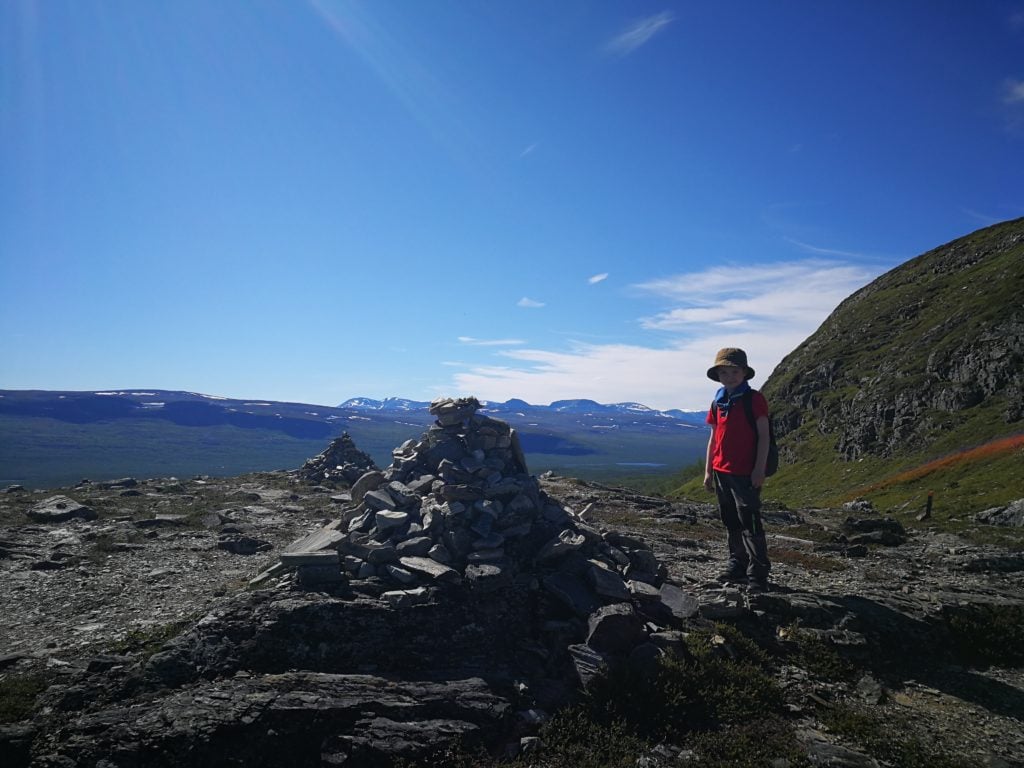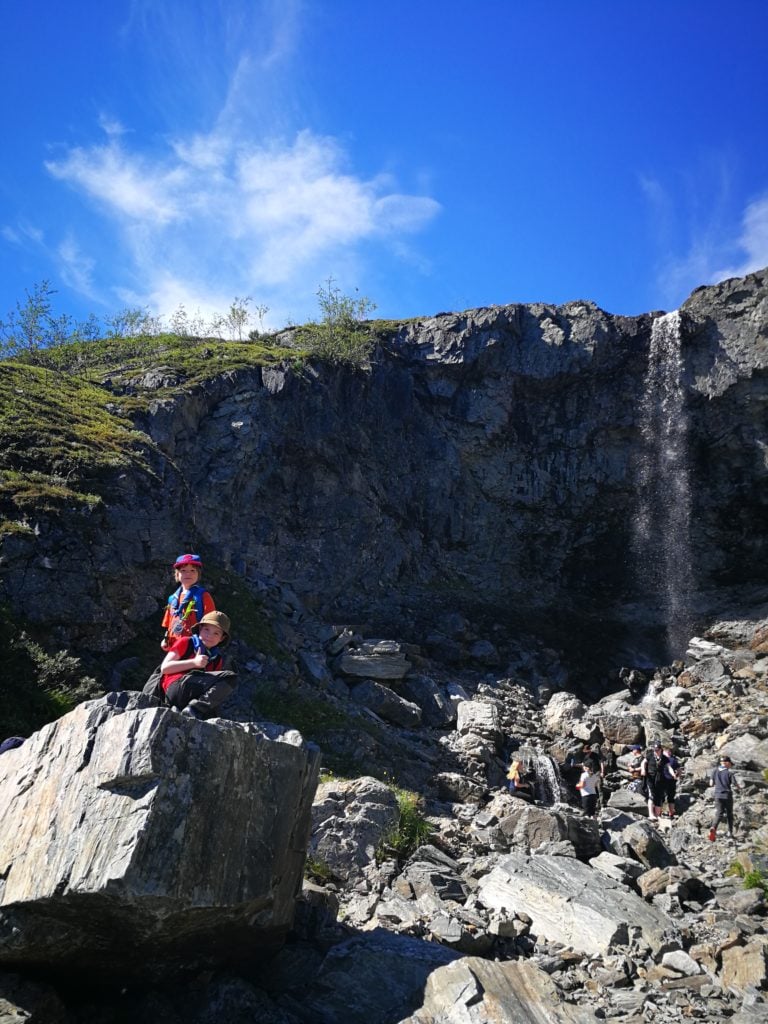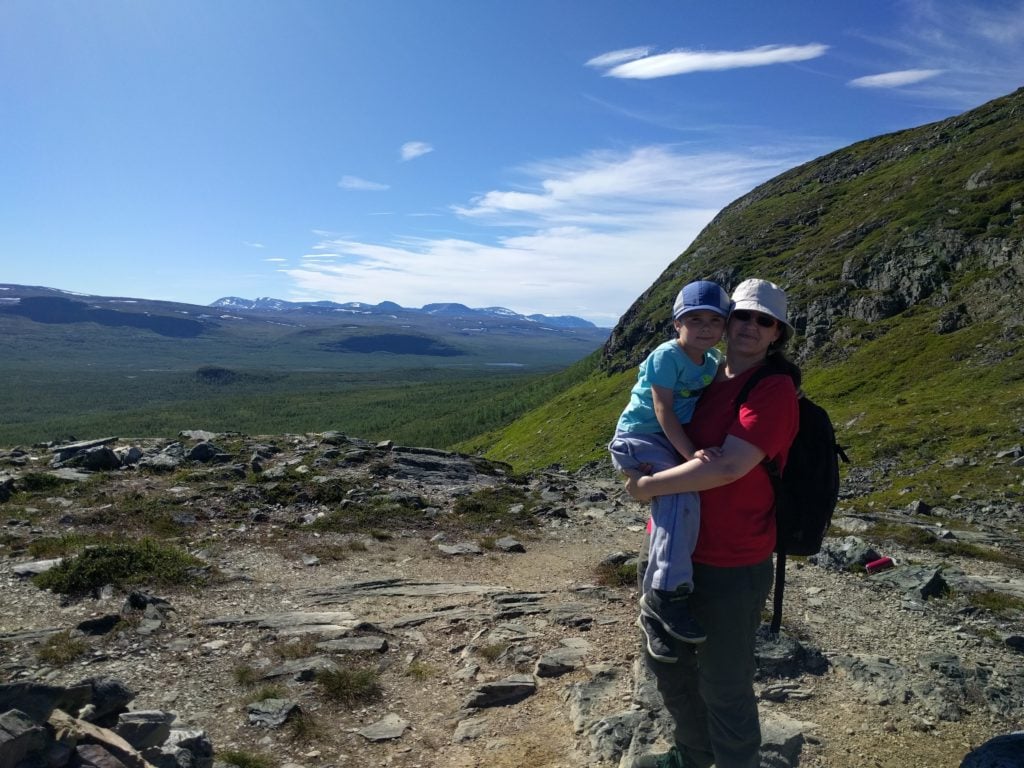 18:00 – Back at the bus after 10km long hiking in the national park Malla.
18:30 – Crossing the Norwegian border and slowing descending to a huge valley. Beatiful views to surrounding mountains and waterfalls.
19:30 – Arriving to camp in Sibotn, building tents and cooking soup.