10:15 – Starting to drive – today's packing of tents and morning excercises took a bit longer. Weather looks good, clear sky and 21°C.
12:00 – 12:30 – Short stop for refreshments at Spåkenes. Afterwards we continue on the beatiful road along fjords with nice view to the snow capped mountains. We have also seen two sea-eagles resting on the shore.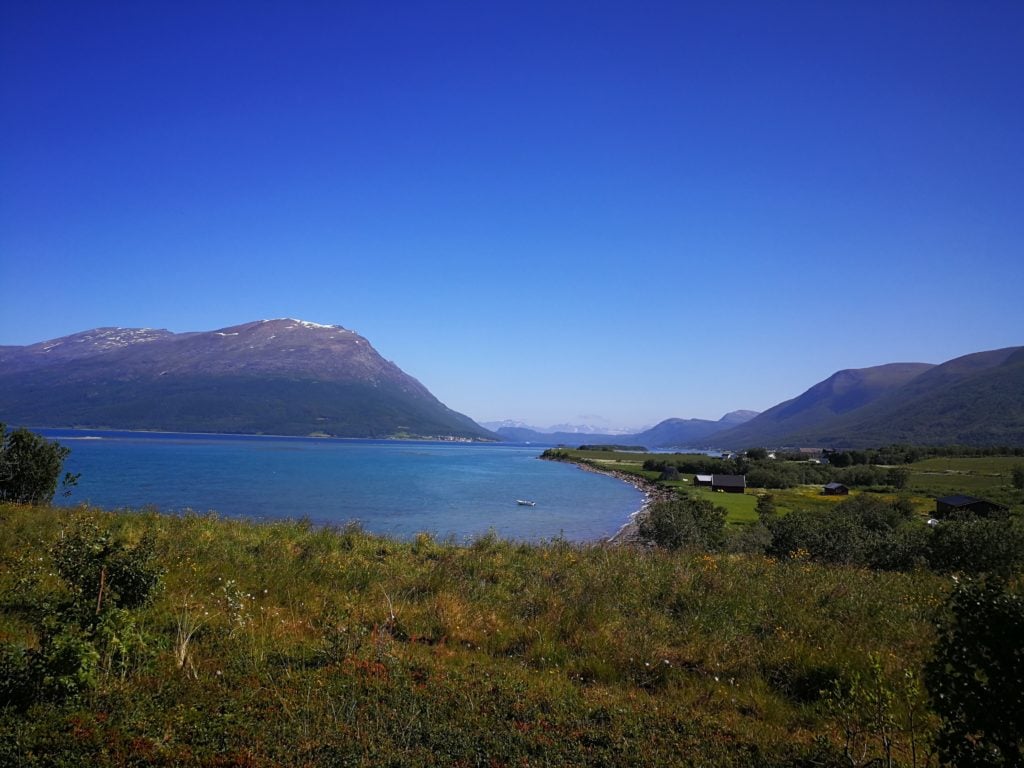 14:00 – Short stop with nice views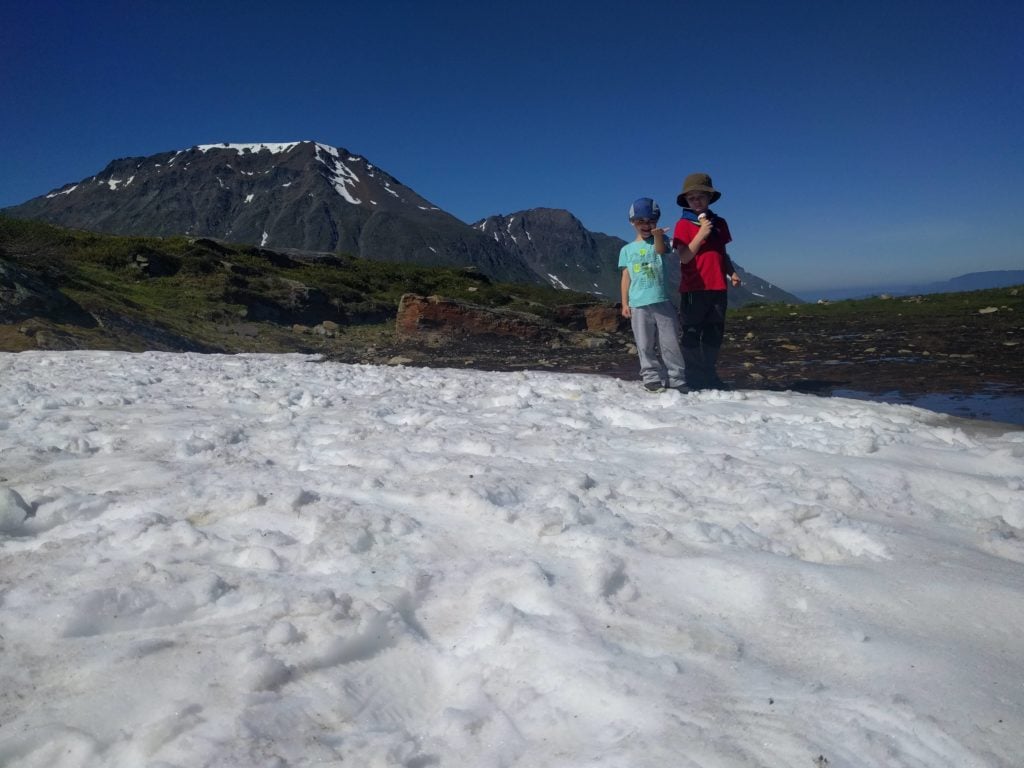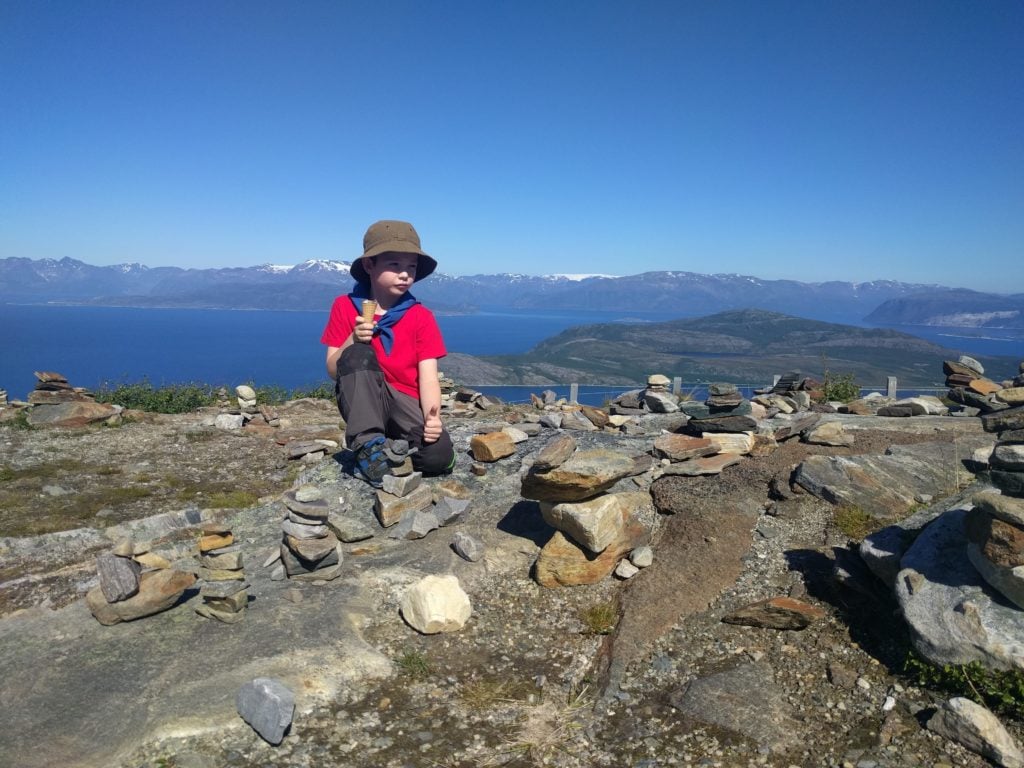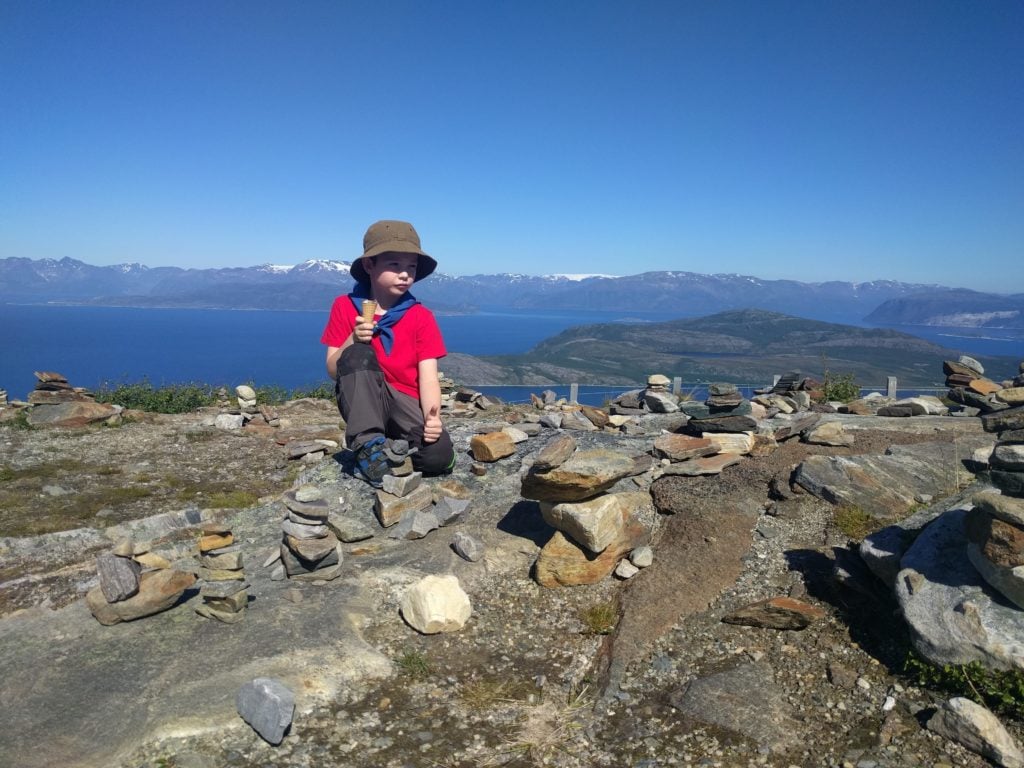 15:15 – 16:30 – Short (asi 1km) but steep hike to the spring of the river. There is a Bubbelen waterfall just a few meters after the water comes off the ground.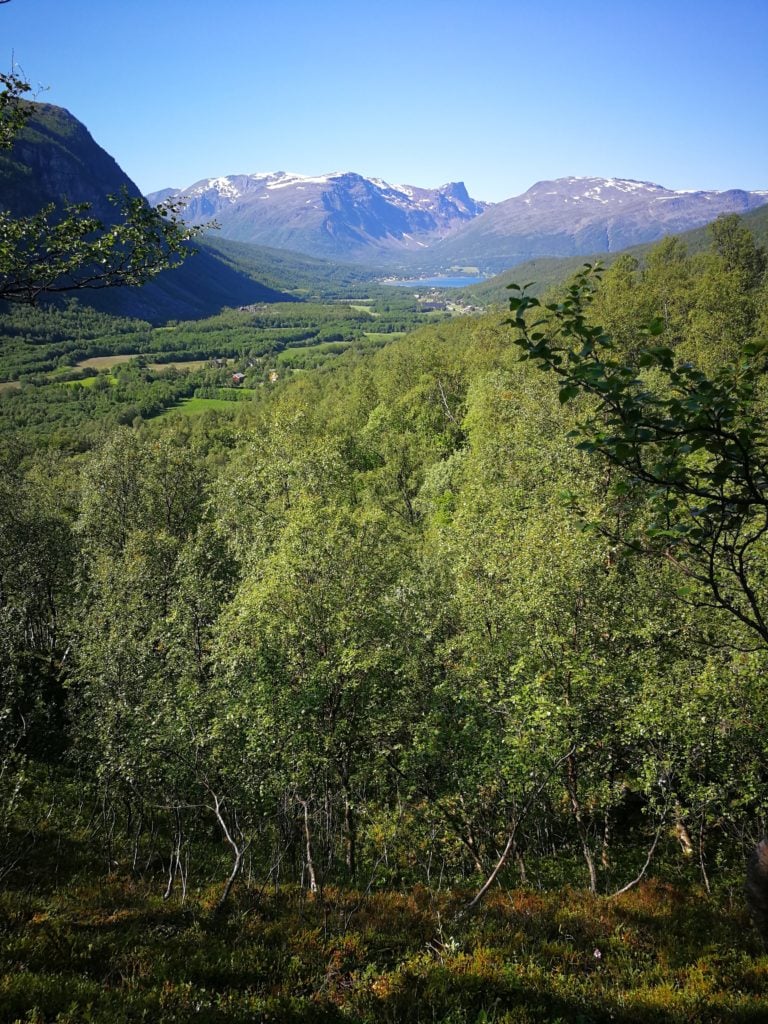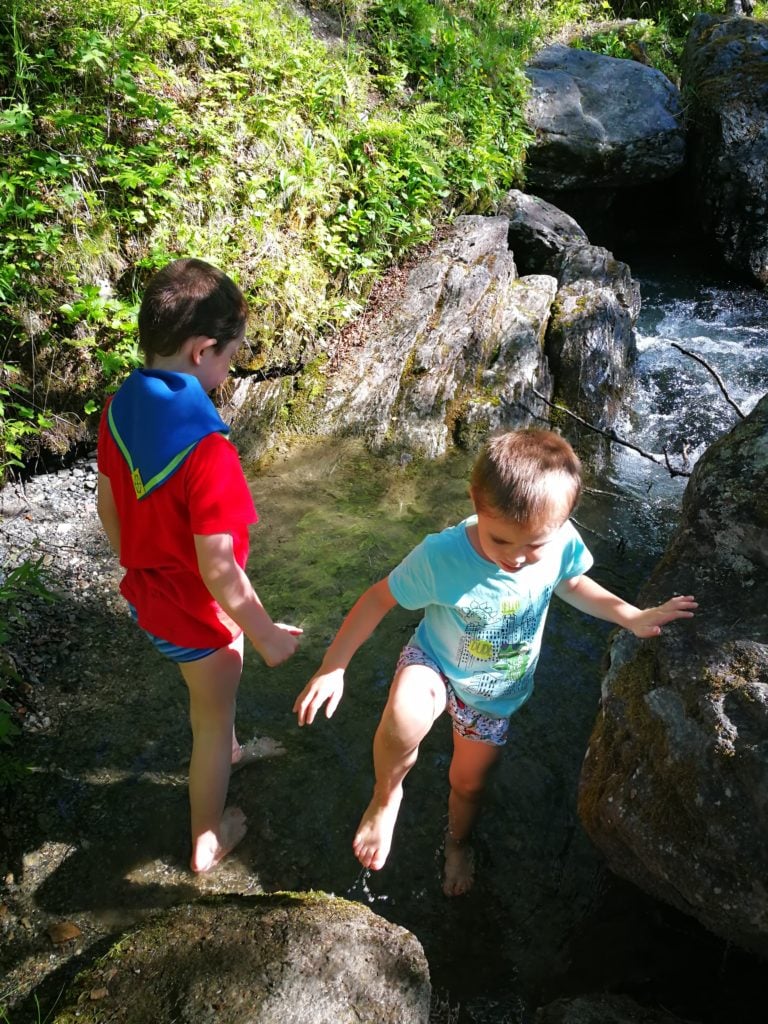 17:00 – 18:00 – Shopping at the center of Alta. On the small outside market stand I'm buying a very good batch of fresh shrimp.
18:30 – Arriving to and finding the accomodation in Alta River Camping. We got a very nice and well equipped small cabin.